When it comes to road wheels, we have all manner of choices these days. Upgrading your bike wheels can increase performance by improving aerodynamics, cornering grip, and overall comfort. Your bike's wheels can make or break the way it rides more than any other component upgrade. A wheelset is also one of the easiest components to upgrade and it greatly improves performance. It changes your riding experience from sluggish and difficult to lively and exciting. To achieve a good riding experience, your wheels must provide smooth and dependable hubs, high stiffness, and they must hold tyres at good pressure.
Below is the list of top budget-friendly road bike wheels that are lightweight and provide an improved ride experience with faster average speeds.
1. Campagnolo Zonda C17
Weight (pair):
1.7 kg
Rim Material:
Aluminium
Wheel Size:
700c
Rim Depth:
Mid
Zonda C17 is an aluminium wheelset that is supremely stiff and can fit with the modern trend for a wider tread. The C17 rim is best optimised and it suits 25mm to 28mm tyres. This will make sure a more efficient tyre shape and it will help reduce drag and increase cornering grip. The rim is 22mm wide and it isn't the widest option available in the market but it does a great job. The stiffness comes from the Mega-G3 spoke pattern at the rear. It allows for a perfect balance of spoke tension on both sides of the wheel.
There is a different spoke pattern on the front and rear wheels. The hub size is also different and different depths for rims; front: 24-27mm and rear: 27-30mm. This will allow more precise aerodynamics so you don't need to worry about crosswinds catching the rims. Compared to its own Vento wheels, Zonda C17 are slightly more expensive and heavier. Also, you don't get tubeless-ready rims but there's no need to apply rim tape thanks to the MOMAG technology. If you are looking for an affordable and durable set of aluminium wheels, Zonda C17 can be a great option for you as they look fast and costs less.
What I like: Durable construction, fast rolling
What I don't like: Firm ride, replacing a spoke is complicated
2. Shimano RS100

Weight (pair): 1.9 kg
Rim Material: Aluminium
Wheel Size: 700c
Rim Depth: Shallow
RS100 is a road-ready wheelset from Shimano. It features durable construction, reliable performance, and high-quality components. The wheelset has wide-profile 17c rims that roll fast and feature durable stainless steel spokes. You also get a quick-release axle for even control. This wheelset is compatible with a 10/11 speed Shimano freehub. It comes with everything you need to keep on rolling at an affordable price like skewers, freehub, and rim tape. This wheelset can be a great option for commuting that you can abuse and forget about. They are a bit heavy but for the price, you can't complain. They are solid enough to withstand a winter commute.
Shimano RS100 is the most affordable 11-speed road wheelset available in the market. The 17c rim is a little on the heavier and narrower side compared to today's standards. However, at this price point, these could be a perfect upgrade for your road bike. This wheelset is suitable to use with rim brakes and each wheel has steel spokes with brass nipples. Also, the hubs are made of aluminium for a sturdy and smooth spin.
What I like: Great value, sturdily built, good fit, and versatile
What I don't like: A little on the heavier side but not a big deal.
See the Shimano RS100 Front See the Shimano RS100 Rear
3. Campagnolo Bora Ultra 35

Weight (pair): 1.4 kg
Rim Material: Carbon fibre
Wheel Size: 700c
Rim Depth: Mid
I first rode the Bora Ultra 35 tubular at the New York Gran Fondo in 5+ hours of pouring rain. Carbon rims in the wet, in a group of 5000, what could possibly go wrong? Actually, with the wheels, nothing went wrong. As soon as I realised that the rim brakes actually worked on the laser-cut brake surface and the continental sprinter tubular grip was as reliable as my mother, it was game on. The tubular is super light and I am talking less than 1,500 grams for the pair. They're stiff, ceramic smooth, responsive, and come on they are campy so of course, they're beautiful.
Bora Ultra 35 wheels are specifically designed for racing but they work fine in a number of conditions. They handle crosswind gusts well and also accelerate quickly. You will also appreciate the braking performance in wet weather. The wheels have a diamond-sanded brake track and it works well for carbon. When wet, you will notice a slight delay but this is universal no matter what brand you choose. This happens because carbon is so hard and smooth. Overall, Bora Ultra 35 is an excellent option for road racing and if you are a Campagnolo rider, they are definitely worth a look.
What I like: Lightweight, great braking, quiet freewheel
What I don't like: A little expensive but well worth it.
See the Bora Ultra 35 Tubular See the Bora Ultra 35 Clincher
4. Prime Stagiaire

Weight (pair): 2.8 kg
Rim Material: Alloy
Wheel Size: 700c
Rim Depth: Mid
If you are looking for the cheapest, most reliable and lightest wheels for your bike, Prime Stagiaire Disc can be a good option for you. Prime is Wiggle and Chain Reaction Cycles own make and their pricing is very appealing. Quality is important when buying wheels and Prime certainly offers great quality bike parts, accessories and clothing. This wheelset is super durable and can be used in a variety of conditions. It is a perfect option for winter training and road riders who need a durable companion. These wheels give you a durable alloy rim with a sturdy hubset that will help you achieve those miles with reliable performance.
Stagiaire Disc Wheelset features 17mm tubeless-ready rims and thru-axle hubs. In this price range, you won't find a better deal. There are centre lock disc brake mounts that offer good stopping power in wet weather. Both wheels deliver a consistent and steady roll as you hit the path. The Pillar spokes are solid and super durable, which increase the overall durability of the wheels. You will also get a benefit from dependable disc brakes. These brakes will help you stay in control while riding. If you are in the market for affordable and reliable wheels for your bike, the Stagiaire Disc has everything you need.
What I like: Great value road bike wheels, great for turbo trainers and roads as well.
What I don't like: The spoke set is poor, the construction is a little fragile, wears out easily
5. Pro Lite Bracciano A42W

Weight (pair): 1.9 kg
Rim Material: 6061 Alloy
Wheel Size: 700c
Rim Depth: Deep
Bracciano A42W wheels are a good option for a commuter or a training bike. The built quality is extremely good and they ride really well. These wheels offer great performance with excellent durability and strength. If weight is not your major concern, this wheelset is definitely worth a look. When I first upgraded my stock wheels to Pro Lite Bracciano A42W, I felt the difference and it was quite noticeable. They are not the lightest option available but if you are not using them for racing and want something well-built and dependable, I'd suggest giving them a try.
This is the Pro Lite's latest model and it is a refined professional wheelset. They moved the rim over to a wide-rim variant. This wider rim variant provides improved performance with decreased rolling resistance. Also, they have upgraded the hub with improved weather sealing. The rim is 27mm wide and it works in tandem with its deep 42mm profile. Even on rough terrain, you'll feel great stability and speed. It is not easy and condiment for routine maintenance. The rims are mated with 2.2mm steel flat-bladed spokes that yield a great-looking wheel with smooth rolling. When I rode on roads, they felt solid and durable. Despite having encountered a few rough patches, the wheels stayed nice and strong.
What I like: Smooth bearings, affordable and great value, looks good
What I don't like: Difficult to fit tyres, the rear hub is not so good
See the Pro Lite Bracciano A42W
6. Campagnolo Calima C17

Weight (front): 790 g
Rim Material: Aluminium
Wheel Size: 700c
Rim Depth: Deep
Campagnolo Calima C17 is a front wheel that delivers great performance. This wheel is made for passionate cyclists and seasoned professionals alike. The construction is light and stiff which helps long rides while still being strong and flexible. This wheel is ready for any challenge and adventure because it is equipped with market-leading Campagnolo technology. This is a hand-made wheel (although all Campagnolo wheels are hand-built) and it is fine-tuned and checked by specialists at Campagnolo with electronic tools. These specialists ensure that every wheel they made should deliver the quality performance that Campagnolo wheels are known for.
The front wheel's rim is a 24mm symmetrical profile that is precise in directional changes. The C17 class allows fitting wider tyres ranging from 25 to 28mm for a comfortable riding experience. There are sealed cartridge bearings so that bearings are protected from road debris and weather. It also increases the longevity of the wheels. The black stainless steel spokes are also machined precisely and have a longer life. There are a total of 18 stainless steel radial spokes. For increased lateral stiffness, this wheel offers an aluminium hub and steel axle. The total weight is this wheel is around 1.8 kg (pair). Overall, this is a great value wheel for your bike and you will be impressed by the quality-to-price ratio.
What I like: Good looking, great value
What I don't like: Does not stay true for long.
7. Campagnolo Shamal Ultra C17

Weight (pair): 1.5 kg
Rim Material: Aluminium
Wheel Size: 700c
Rim Depth: Shallow
Campagnolo keeps making improvements on these wheels year after year. In 2019, they got those USB ceramic bearings. They're the same ones that they have in the expensive Carbon Bora Ultra Wheels. These wheels roll so smoothly and that is a big factor when you're out there putting in those miles or kilometres throughout the winter. Of course, everyone wants carbon rims because they want to climb but these things are nearly just as light and you have the security that you're not going to ruin your carbon rims riding through the grime and the grit of the winter months.
Besides the smoothness of these wheels, I'm struck by the rigidity, which is expected. The rigidity and the stiffness that's probably due to these beefy-looking oversized aerodynamic spokes tied into the medium profile rims. With these wheels, Campagnolo includes special blue brake pads that are designed specifically for these and other types of rims. Even in worse conditions, I was able to always stop on time and modulate the brakes well which is what you want in the winter months out there riding. This rear wheel has great compatibility with modern wide tyres and it provides increased aerodynamics and reduced rolling resistance. Also, Shamal Ultra C17 is optimised for high-end road racing.
What I like: Roll smoothly and is great for climbing
What I don't like: The repair cost is high.
See the Campagnolo Shamal Ultra C17
8. Prime BlackEdition 60

Weight (rear): 727 g
Rim Material: T700 UD carbon fibre
Wheel Size: 700c
Rim Depth: Deep
If you are looking for wide, fast, reliable, and stiff wheels at an affordable price, definitely check out the Prime BlackEdition 60 Carbon. These wheels are the brand's first push to compete with high-end wheelsets. They are reasonably priced, with a stable rim that offers great braking and smooth hubs. The tubeless setup is also very easy. As I mentioned earlier, Prime is the brand that is sold exclusively through Wiggle and Chain Reaction Cycles. They have built this brand to compete with many well-known brands. In fact, wheels produced by Prime are much better than the available options in this price range. This range includes almost all road, time trial and cyclocross wheels.
Out of the box, BlackEdition 60 comes with tubeless valves, quick-release skewers, carbon brake pads, spare spokes, nipples and a 10-speed spacer. You don't get a sealant with these wheels but you can get one when selecting tyres. Braking is one of the prominent features of these wheels. When you used it with the supplied carbon pads, you feel the consistent power. They perform well in the rain and you can also use them on your winter bike. You will feel a little wind but only when it's properly gusting.
What I like: Powerful braking, solid tubeless valves, stiff out of the saddle
What I don't like: The rim tape isn't the best quality but does the job.
Best Budget Road Bike Wheels: Comparison Table
How to Choose Road Bike Wheels?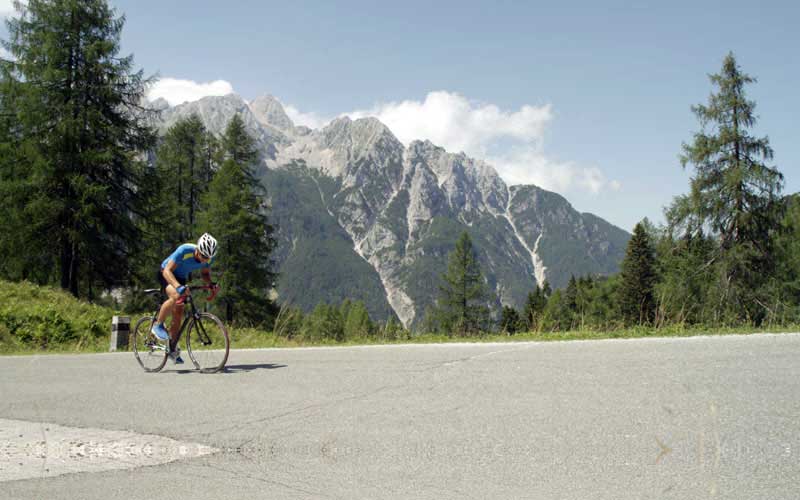 Upgrading or changing your wheels can make a huge difference to your bike. But with such a large amount of choice and prices, it can be confusing. So, here I'm going to explain what the key differences mean. The first thing to understand is the anatomy of a wheel. What all the different parts are and how they affect performance.
Rim
The first thing you notice on a pair of wheels is often the rims. Now deeper section rims can be more aerodynamic than a shallower rims. But they're also heavier and can be more difficult to control and keep a straight line in crosswinds. The wind can catch them like a sail. Of all the parts of a wheel, it's most important for the rim to be lightweight.
People often talk about rotating weight being important and they're right. But it's more important for the rim to be lightweight than the hub because it's further away from the central axis. Once the wheel is up to speed on the flap then the weight is generally less important because its own inertia will keep it rolling around. But once you start going uphill or if you want to accelerate fast then weight becomes significant. Carbon rims are often lighter than aluminium rims but they're also more expensive.
Braking Surface
The next part of the bike wheels is the braking surface. Disc brake specific wheels and also track wheels don't have a braking surface; other wheels will feature a braking surface just on the edge of the rim. On other wheels, the braking surface will either be carbon or aluminium. It's easier to manufacture a perfectly flat surface on aluminium, which results in more consistent braking. In addition, they can also machine grooves into the aluminium surface, which enhance braking power.
Carbon can work well as a braking surface but performance tends to be considerably less in the wet. Also, heat buildup can be a problem. If you're dragging the brakes for a considerable amount of time the heat can build up to such an extent that the brakes fade and then delamination can occur and ultimately wheel failure. This is a lot less of a problem in aluminium rims.
Hub
Hubs are at the centre of the wheel and contain the axle and the bearing. Higher-quality hubs feature better bearings, they are often lighter, and just roll better. In most bicycles, the rear hub is a freehub, which means the wheel can spin without you having to turn the pedals. A key difference to be aware of is track bikes. Track bikes are fixed wheels, which means that there is no freehub. As the wheel turns, the pedals are always turning at the same time.
Whether or not a wheelset is Campagnolo or Shimano compatible depends upon the freehub body. This is because the different manufacturers have a different designs by which the cassette slots onto the freehub. Make sure you get the right one and if you're not sure ask your local bike shop. But Shimano and ceramic are compatible with each other and it's not the end of the world. If you do get the wrong one, a different freehub body can be purchased and fitted onto the wheel.
A common question people have is whether or not their new wheelset is compatible with either 10 speed or 11 speed or even 9-speed group sets. In most cases, they often are but this requires the use of a single spacer to be placed on the freehub before the cassette is slotted on. Most wheelsets come with these spaces included. If you're not sure best is to check with your local bike shop first.
Bearing
Wheels also contain bearings. The bearings are found in the hubs of the wheel and allow the wheel to rotate smoothly upon its axle. More expensive wheels will often feature superior bearings, which allow the wheel to rotate with less friction and more smoothly. Hubs often feature either cartridge bearings or cup and cone. Cartridge bearings are becoming increasingly popular because of their simple installation, replacement, and maintenance. Cup and cone bearings can work just as well but often require more careful adjustment. The most expensive and smoothest bearings are often ceramic.
Spokes
Spokes provide support from the hub to the rim distributing pressure throughout the entire wheel. They do this by acting in both tension and compression. It's important to pay attention to the spoke pattern and the lacing and also the number of spokes. This can have a significant impact on the overall strength and stiffness of a wheel. Generally speaking, more spokes mean a stronger stiffer wheel albeit slightly heavier. Having fewer spokes or a lower spoke count can be more aerodynamic but the shape of the spokes also plays a part too. Traditionally, spokes were only round in cross-section but increasingly aerodynamic or bladed spokes are becoming standard at all price points. The nipples hold the spokes in place on the rim and are typically made from brass for their high tensile strength. Although aluminium alloys can also be used.
Best Budget Road Bike Wheels of 2023